Just your typical leftist propaganda. I copied and pasted some of the more interesting sentences in the article. Feel free to go read this trash for yourself. This is the BS that is being piped into your home and socially engineering your children to propagate racism.
They're no longer the main characters, but they're still around. So what happens to them?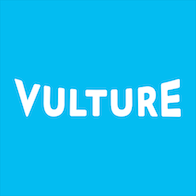 www.vulture.com
TV's White Guys Are in Crisis

​
So what happens to that guy now? Should he be erased? Can he be rehabilitated, his entitlement washed away?

Series from this summer have found various answers to that question. Perhaps the white guy has a meltdown, or he leans into his right to take up space; maybe the best course of action is to plot his demise.

Reagan has one small Minishonka heritage room in the local casino, even though she has a degree in museum studies and a more nuanced understanding of the centuries of oppression and injustice that led to their small town's current politics.

The White Lotus, an HBO drama about wealthy white families vacationing at a Hawaiian resort, gets at the problem with a more lacerating edge. The show is a critique of whiteness, not just white men.

He is thoughtful about his privilege — he's an ally!